×
Soflens Daily Disposable (10 PCS)
Product Description
​​​​* 1 box contain 10 pcs lenses in same power

​​​​​​​* Daily wear usage
Share this page to friends:

Highlight Plan
Focus Point Official Store
Focus Point Vision Care Group Sdn Bhd
Go To Shop

---
---
More infomation
Soflens®️ Daily Disposable contact lenses combine outstanding all-day comfort with crisp and clear vision, even at night. Fresh, new lenses every day means no daily cleaning, storage or care required. Just wear them for a day, and then throw them way.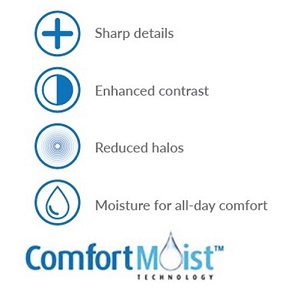 ​​​​​​​
Lens Specification
Box Contains : 10 lenses/ box
Replacement : Daily Disposable
Water Content : 59%
Base Curve : 8.6 mm
Diameter : 14.2 mm

​​​​​​​
​​​​​​​Contact us 03-7880 5520 or email to enquiry@focus-point.com
​​​​​​​Visit our official website http://www.focus-point.com/