×

[Smarter home, Save cost - Remote Control] Prolink Universal Wifi Smart Home IR Control - Remote Control for Television, Mio TV box, fan, Air Conditioner etc (Compatible with Google Home Assistant, Alexa smart speaker, Tuya Smart, mEzee app)
Product Description
DS-3301 IR Controller turn your smartphone or tablet into a universal remote control.
Share this page to friends:

Highlight Plan
Prolink
Fida Systems (M) Sdn Bhd
Go To Shop

---
---
More infomation
Impress your guests by turning your home into a Smart Home this year!
✔️Convenient & Save Cost by adjusting temperature of air con, fans
✔️Switch the TV channels or TV box
✔️Compatible with major aircond brands. There is also a DIY "learned" function for brands that are not featured on the list.
✔️Supports multiple devices e.g fans, aircon, TV up to 10m line of sight.
✔️Get more IR controllers if you have multiple rooms. You can control all devices with One mEzee app. So convenient!
DS-3301 IR Controller turn your smartphone or tablet into a universal remote control. This smart IR controller allows you to control your TV and change the channels using your smart phone, control the air conditioner temperature, control any of your electronic devices that using IR signal even when you are away from home. Turning your basic home devices into smart devices and making life smarter and more convenient. Compatible with Alexa/Google Home to voice control your TV, Air Conditioner and Fans.
【 PLUG AND PLAY 】
As easy as one-two-three. Enjoy fuss-free set ups when pairing with your IR appliances.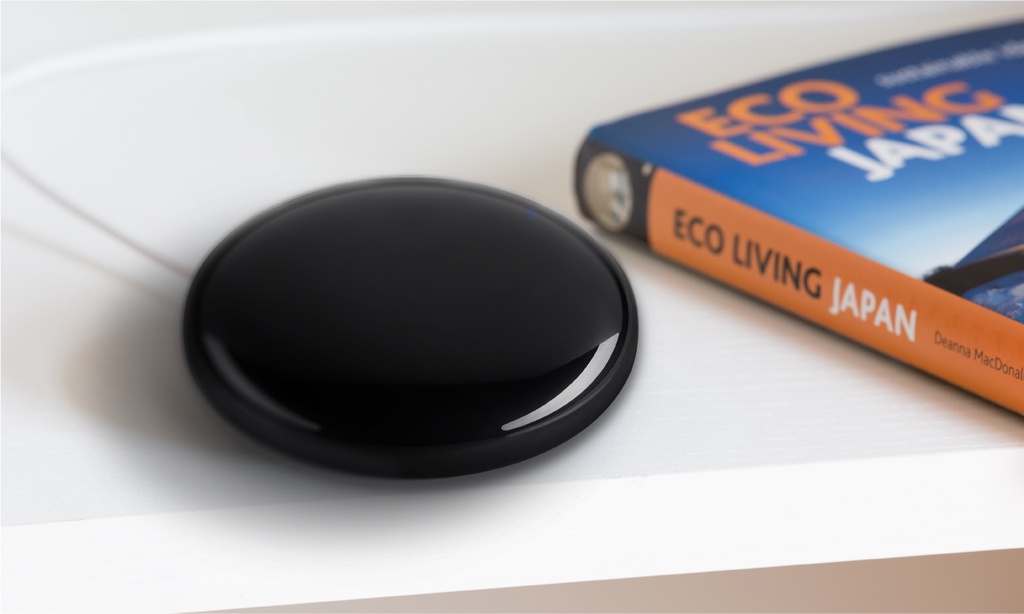 【 ON YOUR CALL 】
"Alexa, turn on the TV!" Get the job done by your personal home tech-assistant. The DS-3301 supports voice control with the mEzee App for Alexa, Siri, and Google.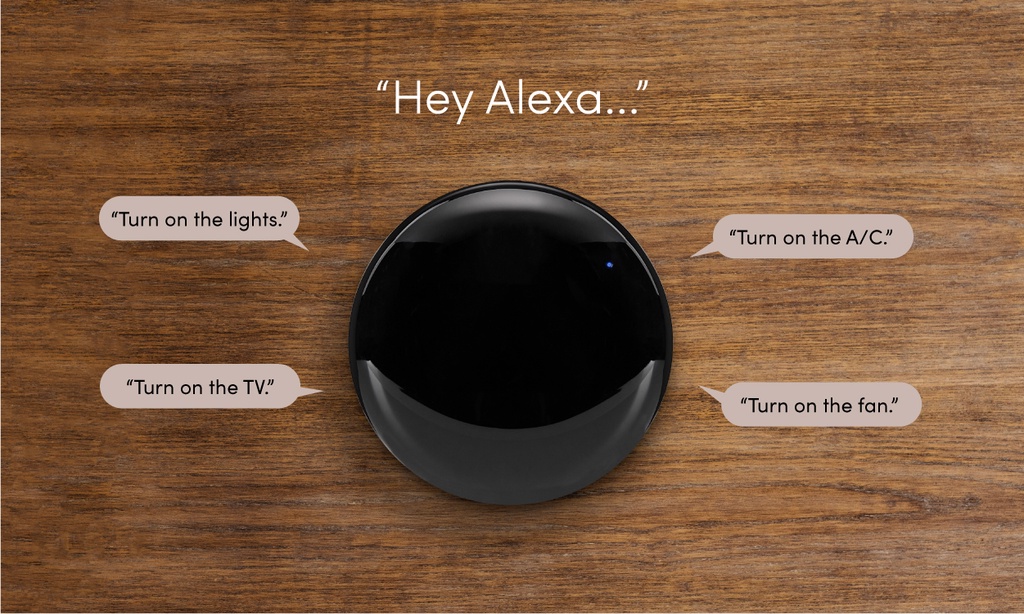 【 ONE APP, MULTIPLE CONTROLS 】
No extra worries with misplacing your controllers. Double up your mobile phone as a remote controller simply by connecting all your IR appliances with the mEzee App.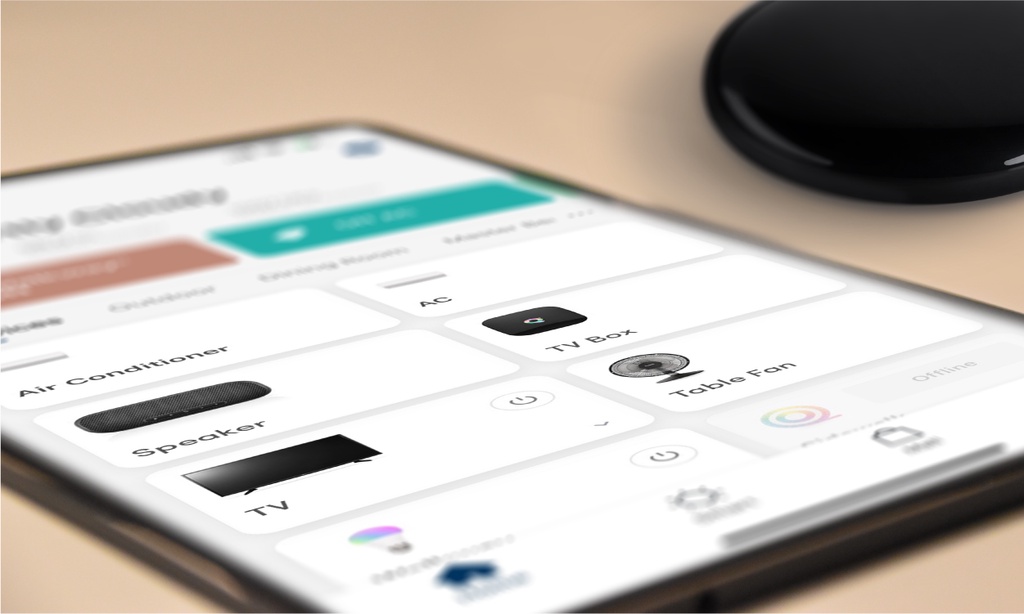 【 EVER-READY 】
Your Smart Home is always ready for you. With the DS-3301 connected to your home Wi-Fi, control your IR appliances virtually just before you reach home. How great having your A/C to welcome you home with open arms.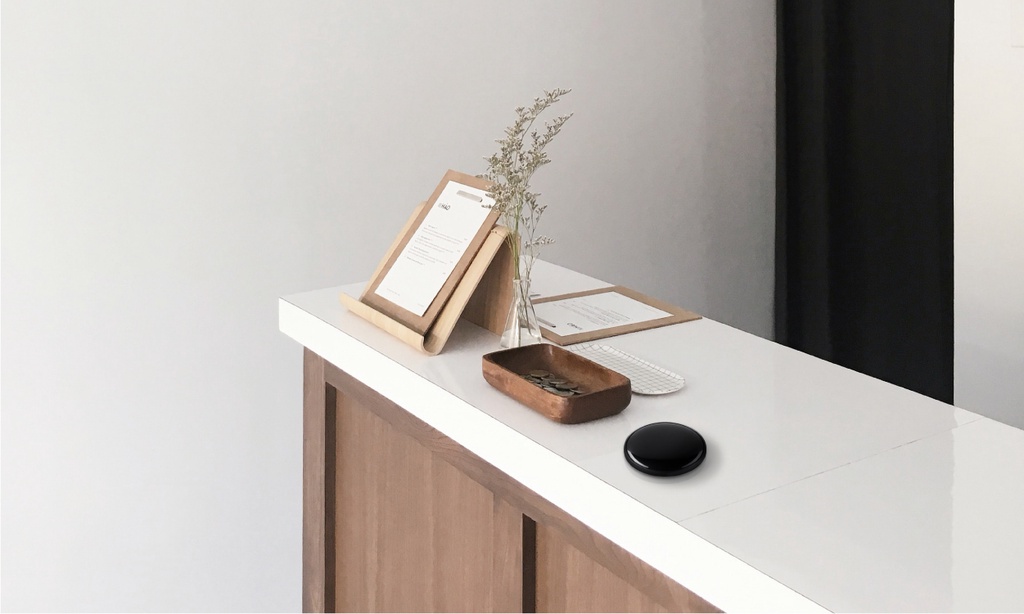 【 UNIVERSAL COMPATIBILITY 】
Compatible with most IR remote controls.
【 REMOTE CONTROL VIA mEzee APP 】
Turns your smartphone or tablets into a universal remote control.
【 Voice Control over Alexa speaker and google assistant: 】
User Manual : https://prolink2u.com/download/user-manual-ds3301/?wpdmdl=14041&refresh=5edf76090fc811591703049